macOS sierra 10.12.6 DMG direct download
Last Updated: Fri May 31 2019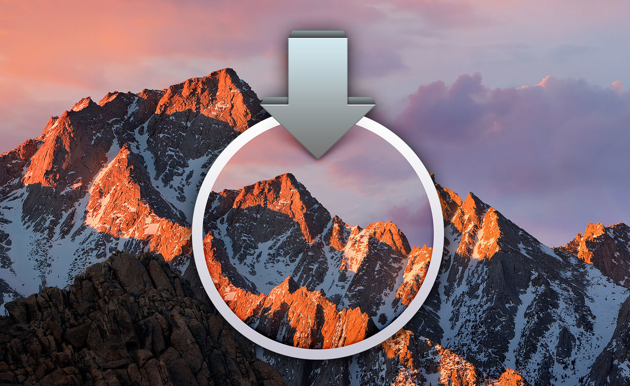 Apple macOS sierra 10.12 is the successor of macOS El Capitan 10.11. It fixes many bugs which were present on macOS El Capitan and also includes many new features as well as new UI changes. The 10.12.6 update is the last update under macOS sierra means it is the last and latest major update for macOS sierra or under version 10.12.
Some features that are new in macOS sierra.
Voice commands with Siri: With the new update, Siri now supports hands-free means you can simply command Siri to get your work done. Apple has also included the 'Hey Siri' hot word to activate the digital assistant. It works the same way as it on an iPhone but also includes some extra commands like 'How many free storages do I have?' or 'Show me my text files created on 12 march'
Unlock using apple watch: If you use apple watch, then this feature will be very handy for you. This feature enables auto unlock whenever your recognized apple watch is in the range of your mac. However, to be able to use this feature your Apple Watch must be upgraded to watchOS 3. This feature can be enabled from system preferences > iCloud > Account Details > Security tab > Two-Factor Authentication.
Copy paste interaction with iOS: This is an interesting feature as it allows you to copy on your MacBook and then directly use the copied words in your iPhone or any IOS device. Though it requires you to sign in into iCloud in all the devices you want to use this feature and also note this the copied content is only available for a short amount of time.
Also see: macOS high sierra DMG download
Downloading links
Download from the apple app store.
After every new update of macOS apple hides the previous versions of macOS but they are still accessible and can be download. They are not removed from the app store but when you search for 'macOS sierra' it doesn't show up because Apple wants you to update to the recent most update. If you are an old MacBook or iMac user and your hardware doesn't meet the requirements for versions newer then Sierra 10.12, then you can use the app store to update your mac running older versions of macOS to macOS sierra.
You can use this link to download macOS sierra. The link will automatically open the app store if you are on a mac.
Download from Apple servers directly.
The download links present here are from Apple's server directly. The apple's official software catalogue contains download links for every software update, you can it and the version you need. However, the file is not '.app' format, there are multiple files and are in dmg format. These files cannot be used directly to install macOS sierra or to upgrade to macOS sierra. However, you can use these images to create a bootable USB drive and then install it on your mac or pc but the procedure is a bit tricky. [email protected] has posted a detailed guide on how to create bootable USB out of these images using windows or Linux.
The direct download links for macOS sierra 10.12.4 from Apple's servers are:-
Download macOS sierra DMG for Hackintosh.
If you are looking to hackintosh your PC with macOS sierra then you can download this DMG file and then restore it with transmac into a USB drive, you can also use the USB drive to install in on a real mac. But note that this DMG does not contain clover bootloader files which are necessary for macOS to install on a PC, So you need to install them manually but if you are using it on a real mac then it is not needed.